Boeken
Ben je op zoek naar een kinderboek voor rouwverwerking? Ikzelf heb een Koffertje Troost met een groot aanbod aan kinderboeken die helpen bij het verwerken van rouw en verlies. 
Hieronder vind je boeken met betrekking tot het verlies van baby (tijdens of kort na de zwangerschap) of een kind (bijvoorbeeld een broertje, zusje of klasgenootje).
Ik denk met je mee
Wil je graag de mogelijkheden met mij bespreken of heb je hulp nodig?
Neem contact op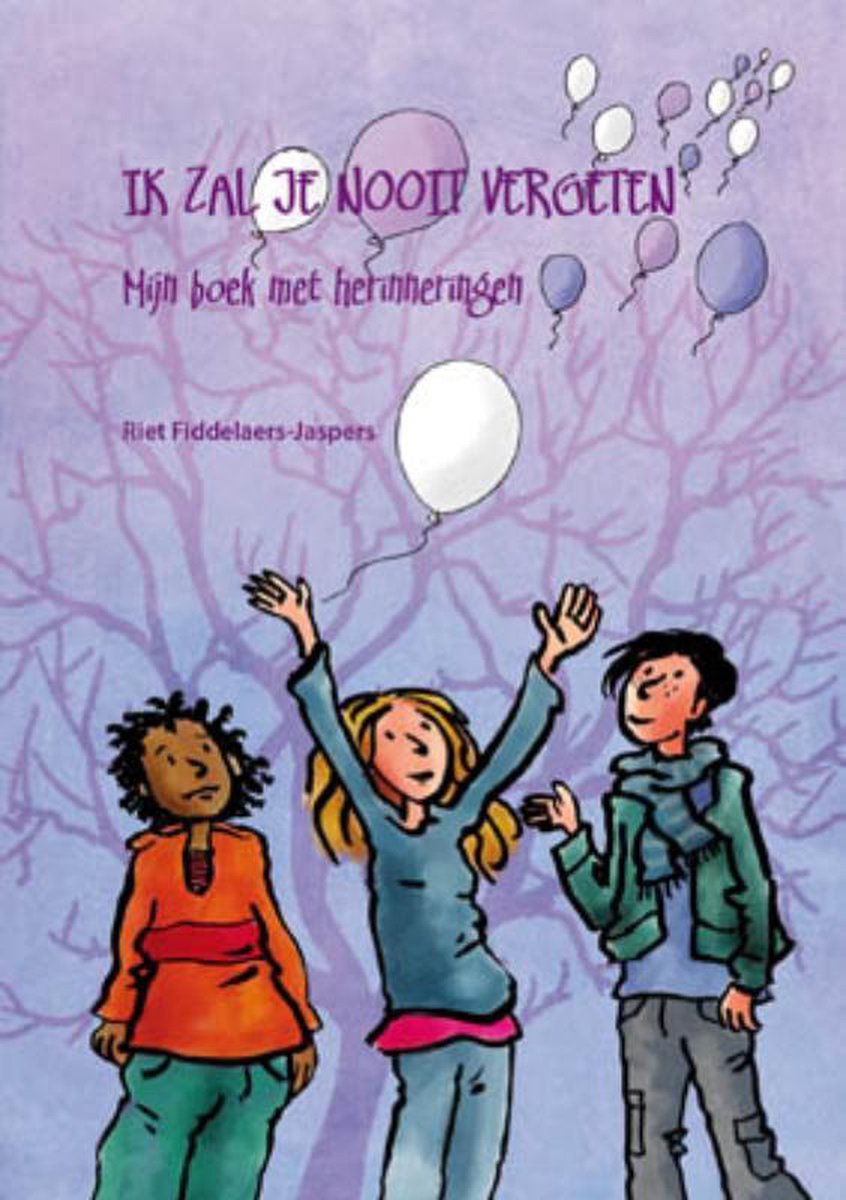 Ik zal je nooit vergeten
Voor kinderen heb ik het herinneringsboek "Ik zal je nooit vergeten". Dit herinneringsboek kan kinderen helpen bij het verwerken van hun verdriet. Zij kunnen erin vastleggen wat er gebeurt als iemand, die belangrijk is voor hen, doodgaat. Ook hun herinneringen aan de persoon kunnen er een plek in krijgen. Het is bestemd voor kinderen tot 12 jaar.
Hulpboeken
Kinderen helpen bij verlies

–

Manu Keirse
Helpen bij verlies en verdriet – Manu Keirse
Wanneer word je dood? – Riet Fiddelaers – Jasper
Doodgewoon –

Bette Westera
Dood zijn, is dat voor altijd? – Lies Scaut
Kinderen
Kikker en het vogeltje

–

Max Veldhuijs
Ik had je nog zoveel willen zeggen – Martine van Nieuwenhuyzen
Opa Daantje doet het niet meer – Liet Kombrink
Bedje in de wolken – Birgit Vandermeulen & Iris Boter
Mama had een baby in haar buik – Femke van Midden
Lieve oma Pluis – Dick Bruna
Jongeren
Alles wat was- Hoe ga je om met afscheid – Stine Jensen
Een doodgewoon doeboek ( 10-14 jaar) -Kariene van Steenoven
Over leven en dood – Marja Baseler
Overzicht van mogelijkheden